Mount Olympus Mortgage Company
Mortgage Bankers
NMLS #166794

Direct: (888) 453-4659

2600 Michelson Drive, 6th Floor
Irvine, CA 92612
Are you considering a short sale?
Why not talk to an experienced mortgage counselor who can walk you through the ins and outs of what you're about to experience? Our mission is to help you navigate this difficult choice you are making with less anxiety.
We can help you:
Market your home with a single-property website that will be syndicated across all major search engines and property search websites like Zillow and Trulia.
Pick a realtor - this isn't as easy as it sounds. We'll make sure the RE agent you choose also knows how to prepare and facilitate a short sale.
Often times, short sales fail to get through escrow based on a variety of financial issues that could be confronting you and your home. We'll help make a better choice.
Call Direct: (888) 453-4659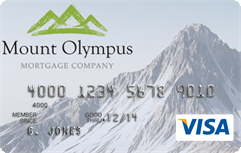 The new
Mount Olympus
Visa® Platinum Rewards card.